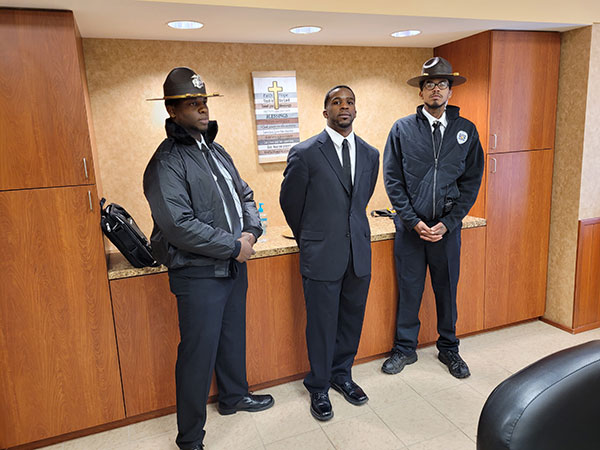 INNOVATORS IN THE INDUSTRY SECURITY
Drame Corporations research
Intelligence gathering is an essential task for a nation to preserve life and property. However, because of the variety of players, the volume of information flowing in, and the diversity of sources and formats including various human languages, it is a monumental task to try to fuse details into a larger picture.One effective method of analysis is the use of PMESII .PMESII-PT is an acronym developed in the military of the United States and stands for Political, Military, Economic, Social, Information, Infrastructure, Physical Environment, and Time. It's a tool that is used to help users organise large amounts of operations information.
ADAPTABLE IN THE OFFICE
Administration
Drame Corporations commitments
Operations in an organization are only as efficient as those professional components that take care of the nuts and bolts of a business. Quality,reliable and attentive administrative specialist provide a sense of reassurance that those small tasks that keep it all together ,are not overlooked..
Proficient in:
Communication
Scheduling
Coordination Experience
MS Office
Attention to Detail
Administrative Experience
Travel Arrangements
Clients rest assured they have  the right partners..
Proactive in CYBER Warfare
Do not be the last to find out,if you didn't know,the adversary ,weather its a foreign entity or corporate competitor,the cyber landscape is indeed a battlefield .The level of Cyber vulnerabilities is by far one of the most critical risk factors for corporations and governmental entities today. Failure to equip company systems with effective software and dedicated cyber teams may be the difference between million of dollars lost as well as interrupted taken for granted public services(Traffic light systems, railroad crossings,Sewer/waste water controls,access systems and payroll ) The integration of Civil Affairs is a unique capability that can achieve the decisive advantage in places where overt show of protection is insufficient n. Versatile, innovative and unconventional is what Drames cyber security programs bring to the table.

How is your cyber team organized? We can help with:
Penetration testing
Published security policy and standards security operations center (SOC)
Security architecture
Security compliance management
Infrastructure and endpoint security
Background Investigations
and Fingerprinting
We electronically submit your fingerprints to the state for you. The results of your background check are then sent by OH BCI onto the agency or organization you designated during the registration process.